Choosing the best travel agent affiliate programs can sometimes be a challenge itself. Here is the list of the best ones tested.
The main objective when choosing travel agent affiliate programs is to choose the ones that are tested and proven with payouts. As well they need to be consistent, so you don't drive potential customers in vain. But above all, according to our members reviews, quality is what matters the most. One doesn't want to be an affiliate of a company with a bad reputation, right?
TravelPayouts
TravelPayouts is the ultimate travel agency affiliate program. The reason is simple. They are focused on the Travel and Hospitality Industry niche only, so they are not a general affiliate network like CJ. Also, they offer a lot of exclusive tools and best travel affiliate programs in one place: flights, hotels, ground transportation, tours and activities.
They cover the entire range of travel services, including flights, hotels, car rentals, insurance, transfers, and much more. As a home based travel agent, you help your travel visitors to organize their vacation and increase your earnings.
30 Day Cookies
They will credit your account for all user purchases made within this period via Jetradar or Hotellook . Purchase details are displayed in your Dashboard.
High Conversion Rate
They are constantly developing and improving travel agent affiliate programs tools. As a result,conversion rate is very high.
High Income
Revenue share is up to 80% for each sale. The more you sell, the higher your income. On average it's 1.6% for a flight booking and 6% for a hotel booking.
Travel agent affiliates use Links generators, Search forms, Widgets White labels, WordPress plugin, Landings or Banners.
Here is what a search form looks like (can be completely customized):
And here is the example of a widget. Let us say that we want to promote Paris. It's up to you to decide what hotels are going to be shown:
So, why does it make it the best choice? Simply because one can apply through TravelPayouts for other travel agent affiliate programs. And they have a lot to choose from. As a result,you can join without previous approval, like:
Check each one of them fist and then decide which one is the best for you.
Of course you can apply for other large companies in travel industry though TravelPayouts. But Booking.com, Expedia, Hotel.com and similar require approval from their side after you request to join.
The best thing about working with TravelPayouts is that it is beginner friendly. You don't need a website to join their affiliate program. Just join us and you will be approved and market travel agent affiliate programs immediately for free on Book@Me in no time!

Bookat.me – The New Generation of Booking |Travel Agent Affiliate Programs
As mentioned above, there are programs that pay reasonable high commission. There is one that stands out:
Hotels Combined
Hotels Combined offers a very competitive affiliate program. They pay up to 60% for a single lead and they cooperate with the strongest players in the industry. Affiliate travel agents can use
The last one is very interesting as they can help you to build a Branded Travel Site. In our opinion there is no difference between TravelPayouts White Label Program and Brands of Hotels Combined. But with TP you are approved instantly, while HC will approve you manually. Here is an example of their banners: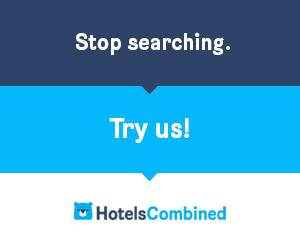 General Affiliate Networks
If you want to offer more than just travel related stuff on your site, then you might choose one of the networks that of more or less everything. From travel agent affiliate programs to general stuff
Sovrn //Commerce
//Commerce , former Viglink has one of the best general and travel agent affiliates programs. They provide both, monetizing and reporting tools necessary for building influence. As a result, they are enabling the world's leading content creators to earn from their influence and still create the best user experience for their audience.
MaxBounty
Maxbounty is not so popular among affiliates so much, because they approve an affiliate after a phone interview. But that makes them more credible in the market. Of course they need to trust their affiliates.
For instance, you can promote high-converting cost-per-action campaigns. Also, hundreds of advertisers are seeking your blogging, social media, and e-mail marketing expertise.
One of the benefits of MaxBounty is having a responsive Affiliate Manager who can be reached reached through phone, IM or email. So, don't be afraid of the phone interview. It is short and simple. As a result, you will get many benefits from this network.
Lastly, let us remind you again that – when you search for the offers, look for quality! Because you can get a higher commission with a low quality programs but they won't sell. And it will harm your reputation. Quality is always better than quantity.
This concludes our journey to Travel agent affiliate programs research.
Dear passengers – please remain seated 🙂
Follow us. Don't be a stranger. Just say Hello.